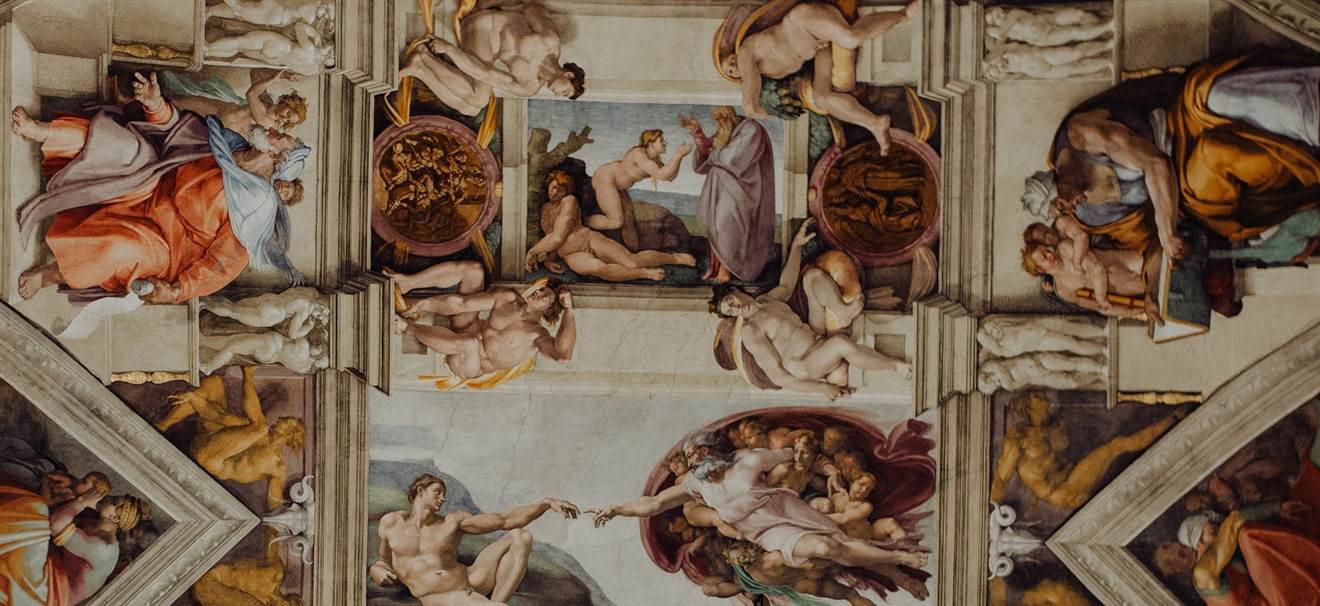 Sistine Chapel Skip the line!
To product
The visit to Sistine Chapel of Michelangelo will make your day! It includes also the rest of the visit to the Vatican museum.
The Sistine Chapel is the official residence of the Pope, in Vatican City. It's known as Cappella Magna, which means Great Chapel. The ceiling is painted by Michelangelo between the years 1508 and 1512.
Important to know:
Includes also the rest of the visit to the Vatican Museum, considered among the most important museums in the world
Children between 0-5 years get in for free (they don't need a ticket)
When you are a student (up to 25) you can also select the reduced ticket for 6-17 and you will get in for a lower price
The Chapel closes at 6 pm. N.B. exit should be half an hour before closing time
Choose your timeslot to get in the Sistine Chapel. You can stay as long as you want after your entrance
You can skip the line! It can be hectic at the entrance of the chapel, but you will be guided inside. After that you can start your visit (without guide)
There is so much to see inside the Sistine Chapel. We recommend to add the audioguide in your reservation. This application you can download on your phone
Opening times:
Every day except Sundays and holidays listed on the Vatican Museum calendar.
*Audioguide Mobile Application option:
Available in English. The audioguide can be downloaded on your phone. It includes:
Image Recognition for artworks (like Shazam!)
Points of Interest with GPS coordinates 
120 minutes of storytelling in high quality audio
Background audio playback
No internet required for audio playback and image recognition
Search engine for artwork or artists.
Suggested route video
Address:
Viale Vaticano, 00165