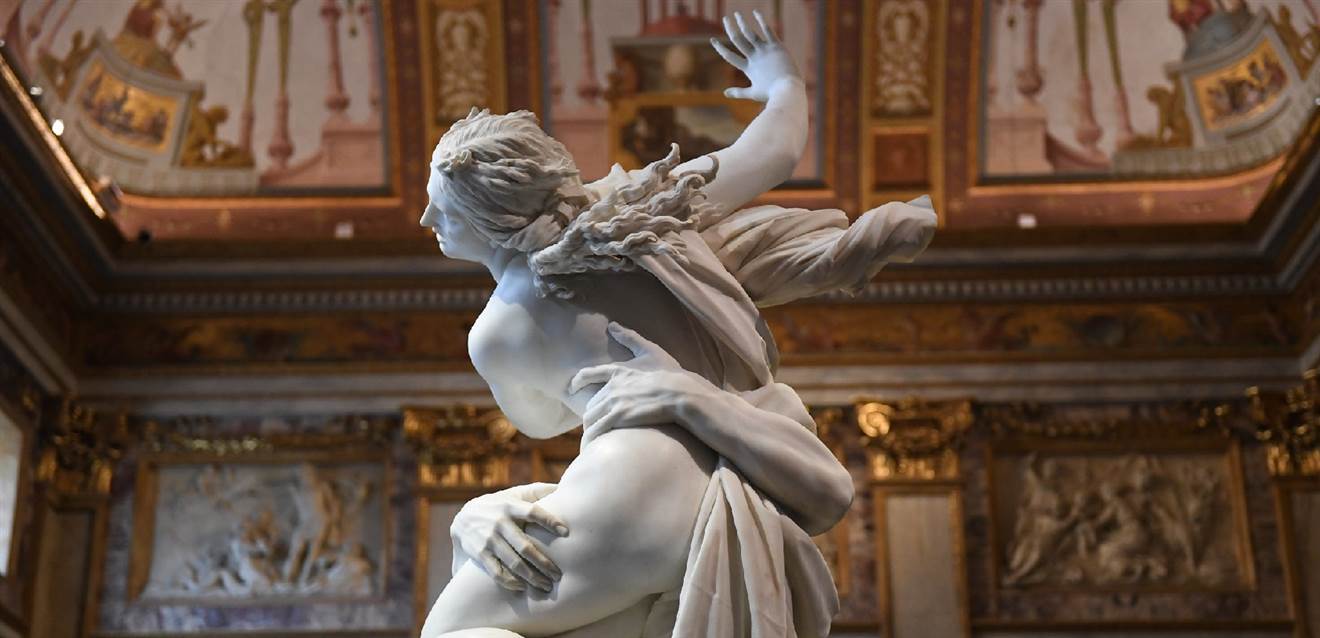 Borghese Gallery Tour with a guide
To product
Enjoy the personal attention of a private guide on this 3-hour tour of Borghese Gallery. View masterpieces by Caravaggio, Raphael, Bernini and much more. The Gallery, housed inside Villa Borghese, is home to a renowned collection of artwork including paintings by Caravaggio and Raphael and sculptures by Bernini. 
Highlights: 
Private tour of 3 hours. 
Explore one of the most breathtaking art collections in the world. 
Discover the Borghese Palace dating from the 17th century. 
Stroll through works of art, including paintings, sculptures and ancient mosaics. 
Admire the masterpieces of Caravaggio, Bernini, Raphael and many others. 
Included tickets Borghese Gallery. 
What to expect?
Enjoy the attention of a private guide during this 3-hour tour through the Borghese Gallery, which features masterpieces by Caravaggio, Raphael, Bernini and more.
The Galleria Borghese installed in the former Villa Borghese Pinciana; houses an important part of the collection of paintings, sculptures and antiques of Borghese, created by Cardinal Scipione Borghese, nephew of Pope Paul V (reign from 1605 to 1621). 
The villa was built by architect Flaminio Ponzio, using sketches from Scipione Borghese himself. 
Scipione Borghese was one of Bernini's first patrons and a passionate collector of works by Caravaggio, who is well represented in the collection by such works as The Boy with Fruit Basket, The Writing of St. Jerome, Sick Bacchus etc. Other notable paintings include Titian's sacred and profane love, Raphael's burial of Christ, and the works of Peter Paul Rubens and Federico Barocci. 
Included: 
Private tour 
Professional guide 
Borghese Gallery Tickets 

Not included: 
Food and drinks 
Transportation to / from attractions 
Starting point: 
Borghese Gallery, Piazzale del Museo Borghese, 5, 00197 Roma  
Departure time: 
This varies between morning and afternoon visits, the exact departure time will be  communicated to you in the separate e-mail, depending the availability of the tickets for chosen date.
Duration: 
About 3 hours 
IMPORTANT TO KNOW: 
Remember that you will need to register your purses or backpacks in the museum locker room before starting the tour. 
Your guide will be waiting for you with a sign showing the name of the company at the meeting point. 
The dress code is formal, please respect it. 
A minimum of 2 adults is required for this visit. 
It is strongly recommended to have a mobile phone in case a contact is needed.
 Please arrive at the meeting point 10 minutes before the start time.