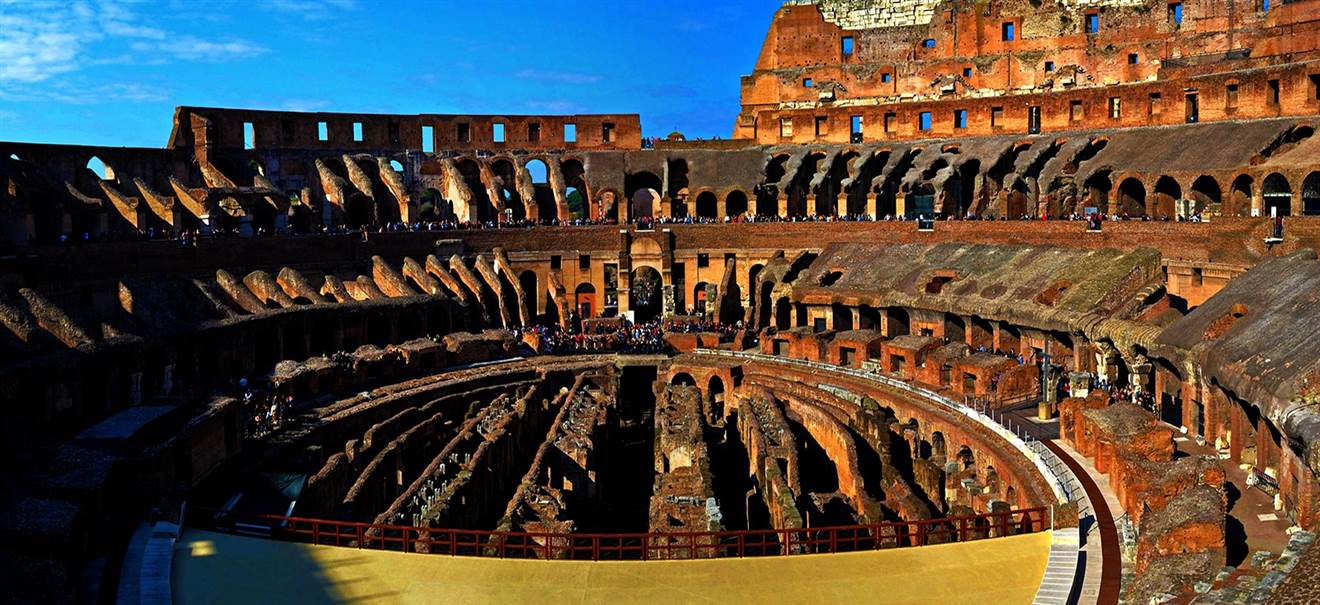 Colosseum + Belvedere Panoramic View (English Tour)
To product
In 2017, the Colosseum opened a fourth and fifth level. These is known as Colosseum Belvedere where you experienced a tour with incredible views. You can see the ancient Stadium and all the City.
In the past, you sat in the Colosseum, depending on your social class. The seats in these levels were for the poor people. These low class people envied the ones that were in the firsts levels, but now is the opposite. All the people want to experience this incredible panoramic views.
In this tour you will visit the 3rd, 4th and 5th floor of the Colosseum. 
Ticket for the Colosseum, Palatine and Roman Forum + Belvedere access
TIME OF DEPARTURE:
13:35h 
DURATION:
1 Hour
OPERATIVE DAYS:
Every day of the week. Please, arrive 30 minutes before the departure.
CLOSE DATES:
1st January, 1st May and 25th of December
The service is not available during the free Sundays of the month (the first Sundays)

UBICATION:
ROMA
COLOSSEO
PIAZZA DEL COLOSSEO
*For security reasons the luggage of the visitors and them itself, will be screened. Please, we recommend to insert any object (including mobile phone) in your bags to be included in the X-ray. Inside the monument is not permitted to enter with Backpacks, handbags and luggage.