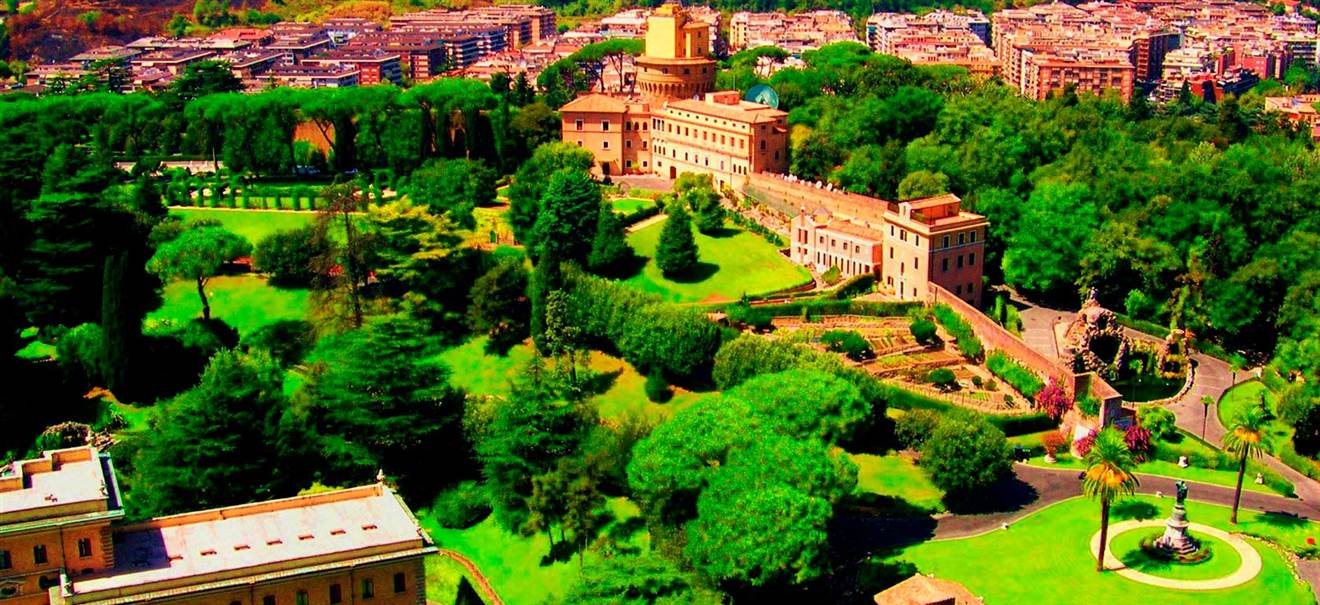 Vatican Gardens in mini Open Bus
To product
Discover the beauty of Vatican Gardens in mini Open Bus with an audio guide and visit the Vatican Museum and Sistine Chapel.
We are now all privileged to visit the grounds. The gardens were closed for centuries; kept a secret form the outside world, until now. Accompanied by an audio guide full of great, detailed explanations, facts and insights you will discover the secrets of your surroundings.
The Gardens are a place for peace, serenity and reflections and like the Popes written in the history books, you too will witness and enjoy the beautiful nature around you.
You will find yourself surrounded with the beauty of nature and the works of many talented artists inspired by their faith, love and care for the space around them. You can almost taste the sweet smell of the flowers and Mediterranean plants that grow with the exotic spices that have landed in the gardens from all over the world. Be charmed by the lovely green lawns, trees, a small forest and a reproduction of a cliff in the heart of Rome.
Audioguide available in: 
Italian, English, Spanish, French, German, Portuguese, Russian
Duration: 
approx. 40 minutes + 1h30m to visit Vatican Museums and Sistine Chapel.
Departure:
from 02.01.2018 to 07.04.2018 and  from 05.11.2018 to 31.12.2018
Monday to Saturday (except religious holidays) at 10:30
from 09.04.2018 to 04.11.2018  
Monday to Saturday (except religious holidays) at 11:00 and 12:00
Meeting Point:
ORP. PIAZZA PIO XII, N°9 – ROME
Please note:
Entrance to the Vatican Museum and Sistine Chapel is included
Personal documents are mandatory
The visit is currently not accessible for people in wheelchairs and children under the age of six years old