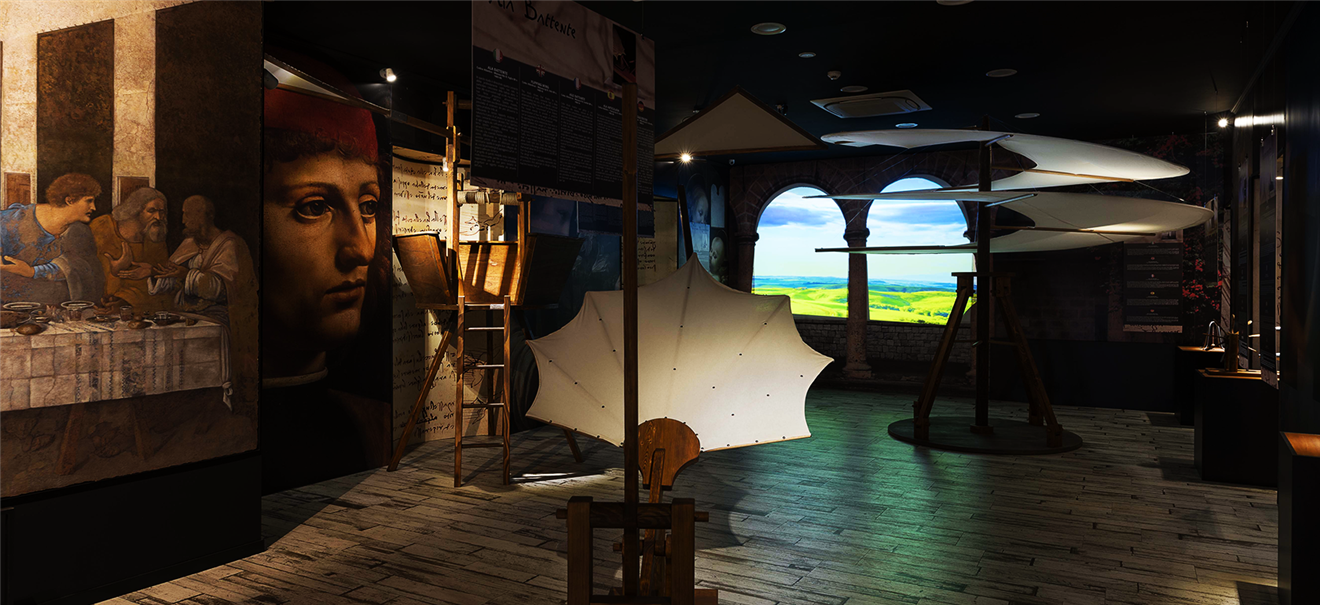 Half-Day Vatican & Leonardo Da Vinci Museum
To product
See the breathtaking halls of the Vatican Museums with thousands of art and sculpture masterpieces by artists like Raphael and Giotto.
Experience the famous Sistine Chapel with its fresco of "The Last Judgement" by Michelangelo
Discover the mystery behind the controversial painting of "The Last Supper" at the centre of Dan Brown's novel "The Da Vinci Code"
Tour both the Vatican Museums and the Leonardo da Vinci Experience just in front of St. Peter's Square
Michelangelo Buonarroti lived from 1475 to 1564 (age 89) - sculptor, artist, architect, and a poet
Leonardo da Vinci lived from 1452 to 1519 (age 67) - artist, scientist, mathematician, engineer, inventor, anatomist, sculptor, architect, botanist, musician, and a writer
Michelangelo's most famous works include "David" (Florence), "Moses" (Rome), "La Pietà" (Vatican), the dome of St. Peter's Basilica, frescos in the Sistine Chapel, "The Last Judgement" and the "Creation of Adam" (Vatican).
Leonardo's most famous works include the "Mona Lisa" (Paris), "The Last Supper" (Milan), "Vitruvian Man", projects for the helicopter, armoured tank, bicycle, parachute, robot, telephone, and an unsupported extension bridge.
Did you know that Leonardo da Vinci and Michelangelo were bitter rivals and often clashed in public? Some gossip ... Leonardo, who was older than Michelangelo, convinced the powerful Medici family in Florence to place young Michelangelo's now famous statue of David in a remote corner of the Loggia Della Signoria.   
Now for the first time, this tour gives you the magnificent opportunity to see, compare, and decide which of the two geniuses is the best.  
What's included:
•Entrance Fee Leonardo da Vinci Exhibition anytime from 9.00 to 18:00 
•Entrance fee Vatican Museum and Sistine Chapel skip the line entrance every hour from 09:00 to 15:00 
Not included: 
• Audio guide
• Guided tour 
Print a copy of the voucher and present it at the ticketing desk or show your voucher on your mobile phone. 
Participants below 5 years old can join for free.