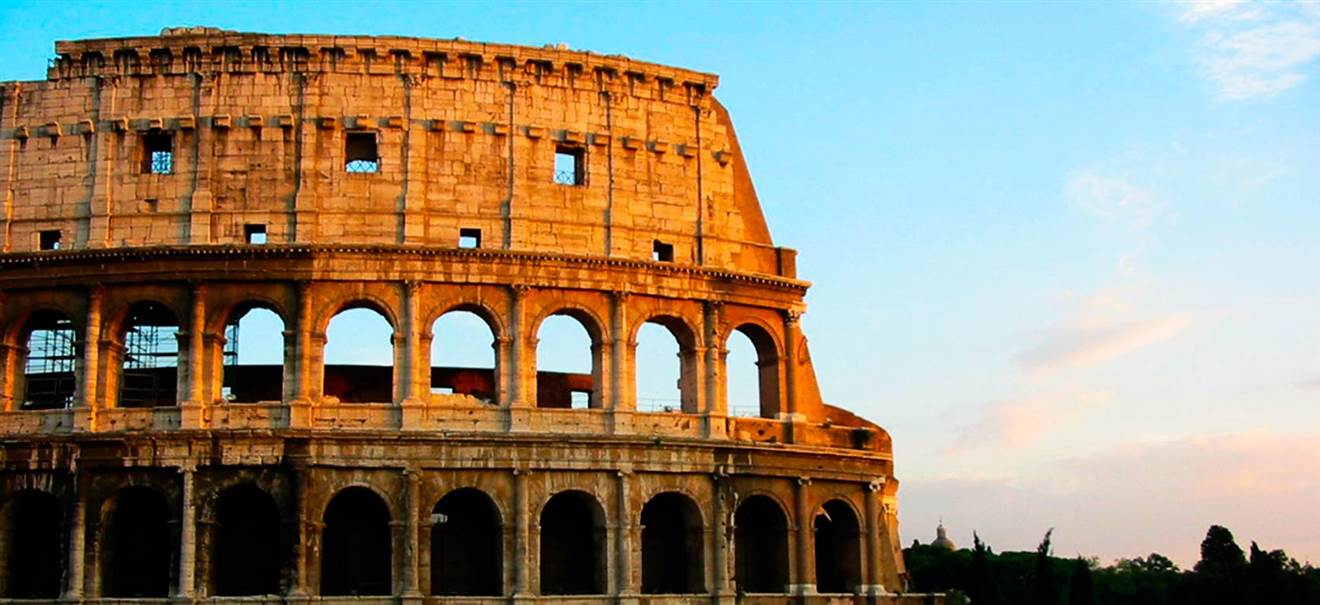 Colosseum Private Tour (Guide in English)
To product
Join our local guide on a visit to the heart of the ancient city, among temples, meeting places and triumphal arches. 
The walk will evoke images of Senators, soldiers, matrons and orators, accompanying us from the Forum to one of the most exceptional buildings in the Eternal City, the Colosseum. Here a rich history unfolds, filled with gladiators, slaves and ferocious animals, and also cruelty, discipline and clemency.

The Colosseum: 
If you visit Rome, make sure you take the time to visit the Colosseum - it's a truly amazing sight. The Colosseum is the largest structure of the area and was created around 80 CE. Currently in ruins, this structure is a beautiful sight and a popular tourist attraction.


The Palatino Hill and Roman Forum:                                  
On Palatino Hill you find the ruins of palaces, a museum and other beautiful buildings. Located between the Colosseum and Vittorio Emanuele II Monument, you find the forums. The forums were the heart of the late Roman Republic and of the Roman Empire. 


Price includes:
Entrance with no queue at the Colosseum, Palatino Hill and Roman Forum
Local guide
Tour in English
Departures: 
Daily at 8:30


Duration: 
approx. 3 hours


Meeting point:  
In front of the Colosseum. The exact departure location and the phone number of the guide will be provided in your ticket that you will receive from us. 


How to book the tour?
Please note that the tour requires mínimum two people.
To choose the number of tickets, please select the number of people within the option that includes this amount.
For example, if you are 5 people, you must select the amount of 5 in the option of 4 - 6 people.
Book your private tour online and make sure you visit the Colosseum on your own pace!