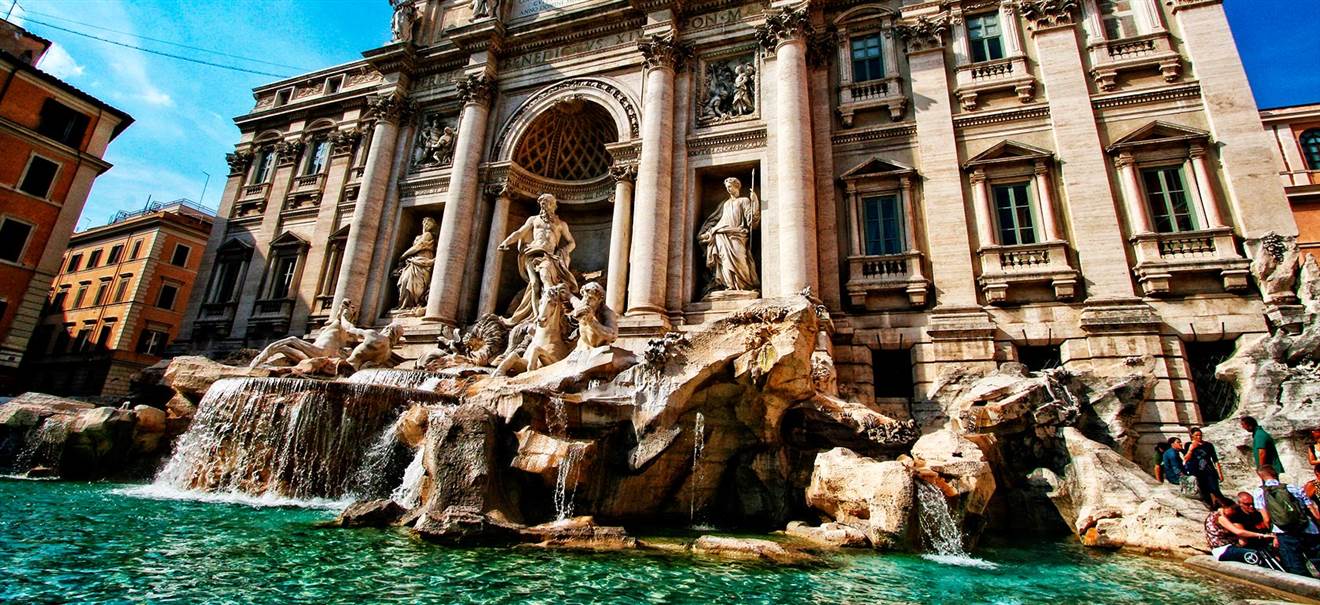 Rome Walking Tour - Private Tour (Guide in English)
To product
Rome Orientation is an introductory tour of the eternal city through its most beautiful squares and landscapes.
The goal of this Tour is not only to introduce you to architecture, art, history of the most famous places and monuments but also situating you in the city, orient you to the various areas and answer to your questions about living and moving in Rome.

Our tour starts at Spanish Steps, then we move to Trevi Fountain after that we visit the most ancient temple of Rome still intact, the Pantheon. Then we move to Navona Square, one of the most famous squares of the Roman Baroque with the magnificent Fountain of The Rivers, a masterpiece of Gian Lorenzo Bernini. 
Highlights: 
Navona Square
Pantheon
Trevi Fountain

Price includes:
Local guide
Tour in English
Departures: 
Daily at 9.30h or 15.00h
Duration: 
2 hours
Meeting Point: 
Piazza Campo de Fiori, corner with Via de Cappellari
Book your tickets online!