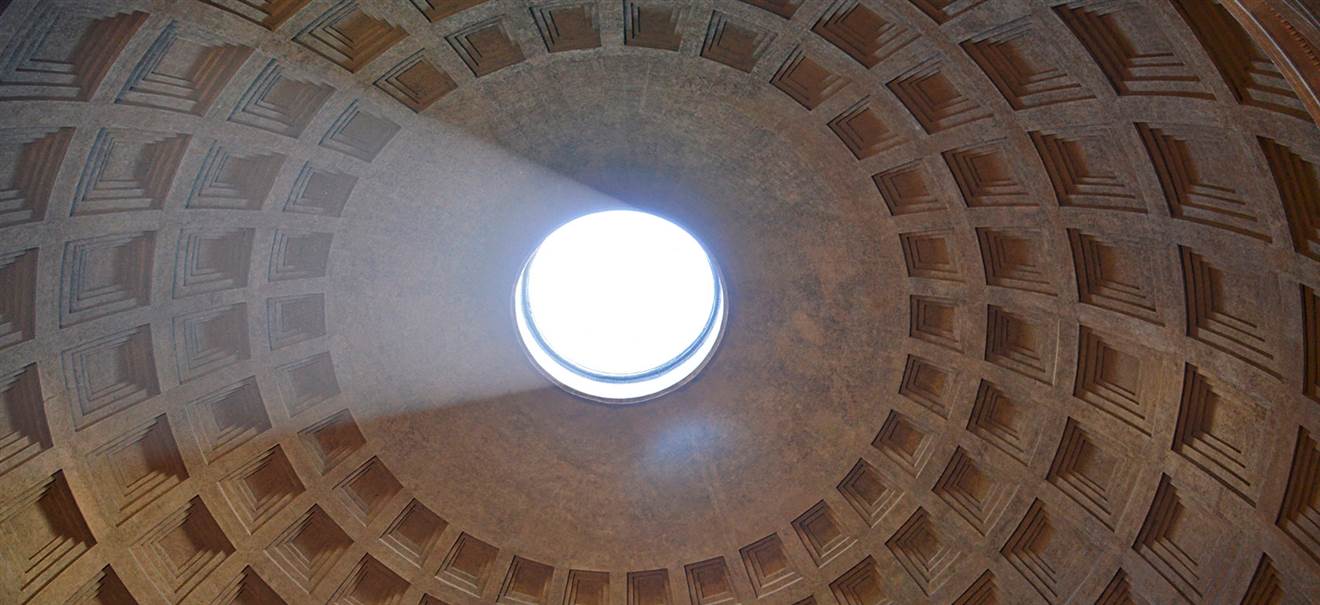 Pantheon: Audioguide in English
To product
The Pantheon is one of the most visited highlights in Rome.
Not only for its historical significance (was build between 118 and 125 by emperor Hadrianus) but also because of its architecture. This temple gives a lively image of how Rome must have looked like during the Roman empire. 




When you walk into the temple (a substitution of a burned down earlier temple built by the son-in-law of Emperor Augustus) you will see many details which makes it a must-see. The dome has a round figure which is open in the top giving the Pantheon a lot of light. The dome is bigger than the one of the St. Peter's Basilica. The Pantheon is constructed from a lot of different materials like marble, concrete and travertine. 




In the church, there are around seven rectangular and semi-circular niches, intended as a place for statues of gods, but now partly occupied by the tombs of kings and queens of the short-lived Italian monarchy (1870-1946). The third niche on the left (to the right of Umberto) contains the tomb of the painter Rafaël (1483-1520), which was excavated in 1833 and once again found a resting place here. He could not have imagined a more beautiful grave.




The Pantheon has such a rich history, such a beautiful architecture and so many details hidden in the Dome that you must have an audio guide with a lively audio voice to take you through its history!



Highlights
A visit to the Pantheon (Free)
Audioguide in English
Discover all the marvelous details the Pantheon has to offer
How does it work?
You can visit the Pantheon any date you want. After your reservation, you will receive your audioguide directly with instructions how to download it on your phone (works very simple). The audioguide works offline so you can visit it anytime you want and listen to it anytime you want. There are pictures included so you can view where to focus on in the Pantheon. 
Opening times
Daily from 8.30h to 19.30h (last entry at 19.15h) except for Sundays (9.00h till 18.00h (last entry at 17.45h)
Public holidays: 9.00h till 13.00h (last entry at 12.45h)
Closed at 1st of January, 1st of May, 25th of December
Visits are not allowed during Masses (Holidays at 10.30h and Saturdays at 17.00h)